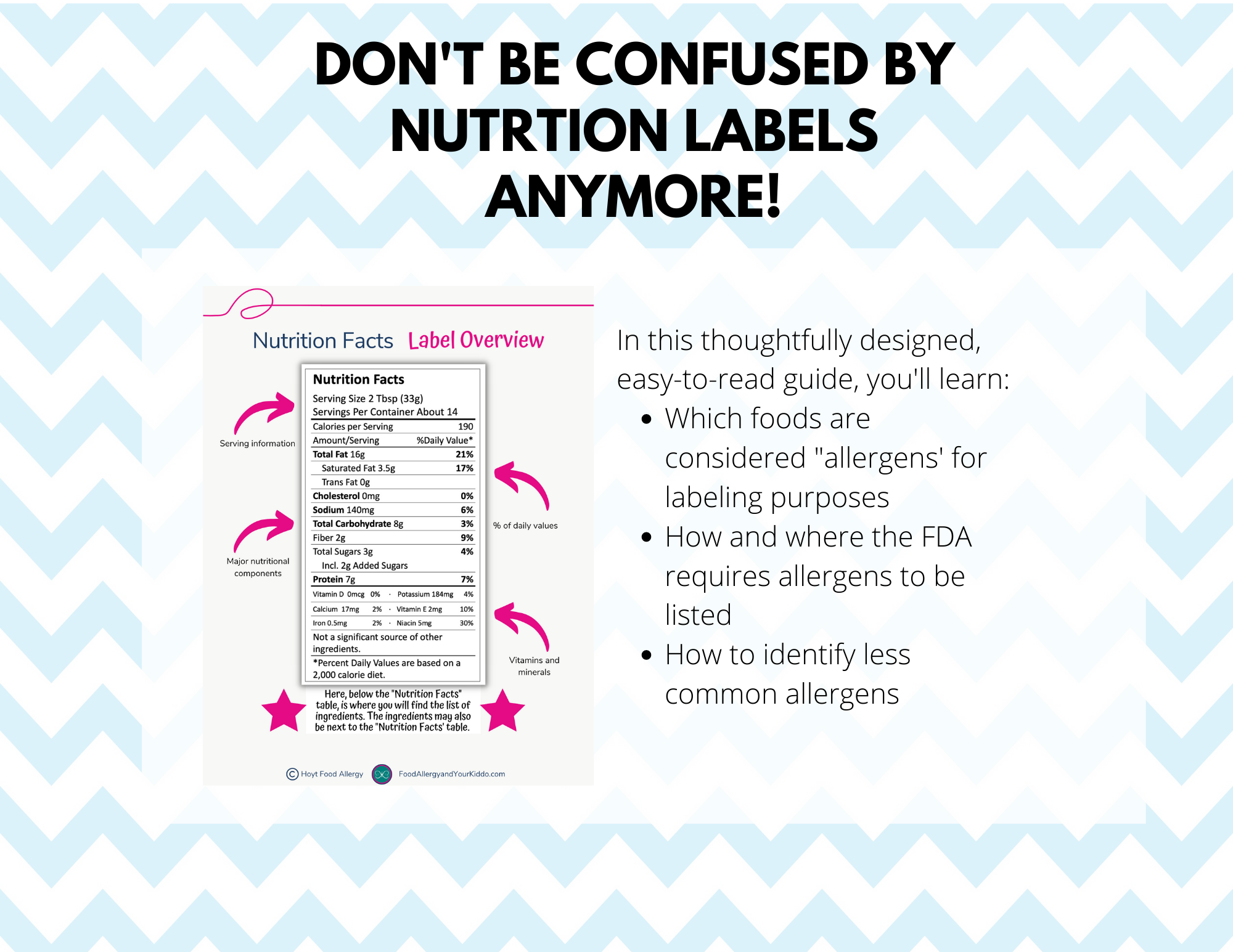 Written by a board-certified allergist so you can grocery shop safely!

Have you ever looked at a nutrition label and were not confident in whether the food contained an allergen or if it was safe? This happens to many people, and it can be very frustrating, especially when you are looking for safe foods for a child with food allergies. To help solve this problem, Dr. Hoyt created the "Food Allergy Allergen Finder Guide: How to Find Allergenic Ingredients on Food Labels." 

The Guide is an easy-to-use, easy-to-download resource that will help you find allergens on food labels quickly and easily. With clear definitions and explanations, as well as great examples, this guide makes it simple to understand allergen information. It even includes information about gluten and hyperlinks to some of Dr. Hoyt's favorite references.

Enjoy the Guide, and enjoy a new, more confident grocery shopping experience!